Section solo - EXtrasolar
Released june 15, 2016
Extrasolar is my second album. It's a journey through the stars that features a plethora of electronic music subgenres, like Dubstep, DnB, Chill, Ambient, and Tropical House. This album also features several musical collaborations.
SFX used in Ice Planet and Interlude from freeSFX.co.uk
​
Tracklist:
1. warp drive (feat. Gabe miller)
2. gas Giant (feat. abby Davidson)
3. ocean world
4. pulsar planet
5. interlude
6. rogue planet
7. ice planet (feat. all the pretty lights)
8. Rock planet
9. homeward bound
​
ITUNES
|
GOOGLE PLAY
|
AMAZON
|
SPOTIFY
|
BANDCAMP/CD
Powered by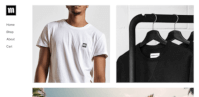 Create your own unique website with customizable templates.